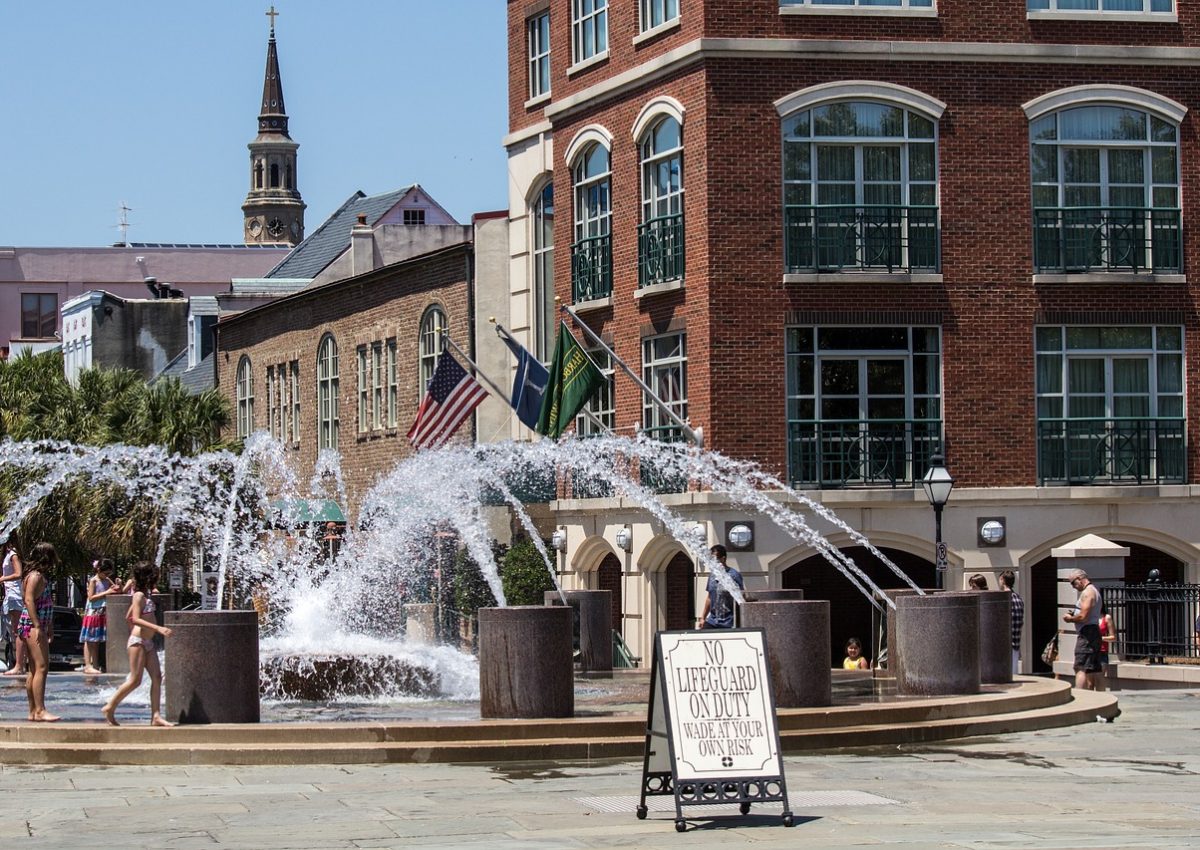 Just about everybody knows that South Carolina has some truly scenic beaches along its shoreline. It's also a state that attracts American golfers to some of the best courses to tee off on in the country.
If you're not just drawn to the recreational opportunities South Carolina offers and are actually looking to set down roots in a city that continuously ranks as one of the best to live in the United States.
However, read on for an idea of what your options are when deciding what areas in Charleston are the best to buy or rent a home in.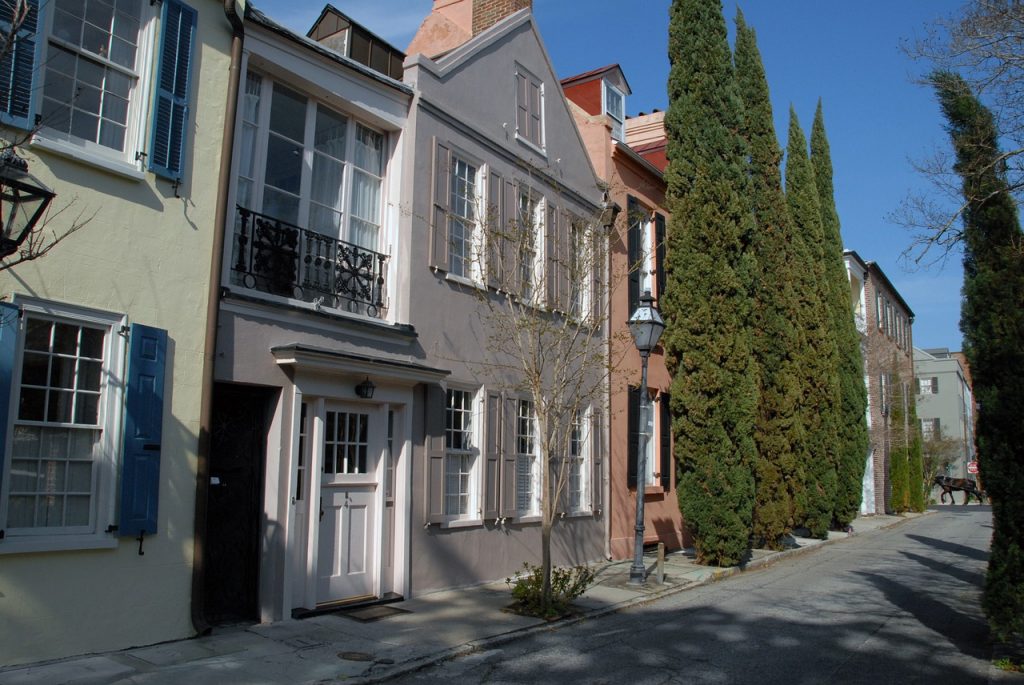 The French Quarter
An area settled by early French settlers, the French Quarter's francophone past couldn't be more clear as you roam its antique cobblestone streets with French-sounding names.
It's a famous art district. Art galleries abound here, so if you enjoy living in a neighborhood with a creative personality as well as eclectic boutiques and cafes, this one's a dream come true for you. Both short and long-term rentals are available.
Opportunities to invest in both old fashioned homes and new modern apartments are also abundant.
Folly Beach
According to this Charleston SC moving guide from Great Guys Movers, those who prefer a slower pace of life, away from the crush of the city, may want to explore island life in Folly Beach. This popular beach town sits about 12 miles (about a 20-25 minute drive) from downtown Charleston, making for a doable commute if you work closer to the city. Folly Beach is an eclectic coastal enclave known for its surfing, quirky shops, and great dining. Miles of beachfront and inland waterways attract outdoor types who enjoy a slew of water sports, from kayaking and paddleboarding to fishing and parasailing. You'll also find locals and visitors riding bikes through the town's sleepy streets and casting for drum and sea trout off the famed 1045-foot fishing pier.
While the area does have its share of million-dollar beachfront homes, there are also beachy bungalows that embody the Island's charm and history. Do prepare to pay the sticker price for beach life, however. The median home value here as of January 2020 is over $750,000, and the average rental rate on a 1000-square-foot apartment is $1449.
South of Broad
An area located precisely where its name indicates, South of Broad is another highly recommended location whether you're single, a couple or family and love being in the midst of landmarks and well-preserved traditional architecture.
If you like having a window with a harbor view, then you'll know really South of Broad the ideal locale. Expect to be among urbane neighbors with interesting professions who are especially green friendly.
Real estate inventory here is diverse and runs from chic condos to historic mansions that cost millions.
Hampton Park Terrace
Not far from Downtown Charleston, Hampton Park Terrace is an eye-catching part of the Charleston landscape that's full of lovely homes. Many were built in the early 1900s and hadn't been excessively renovated so exude character and personality.
The Preservation Society of Charleston once gave guided tours of the vicinity because it contains so much original architecture. Hampton Parks makes an idyllic backdrop for couples raising kids. In fact, it's as close as you get to postcard perfect.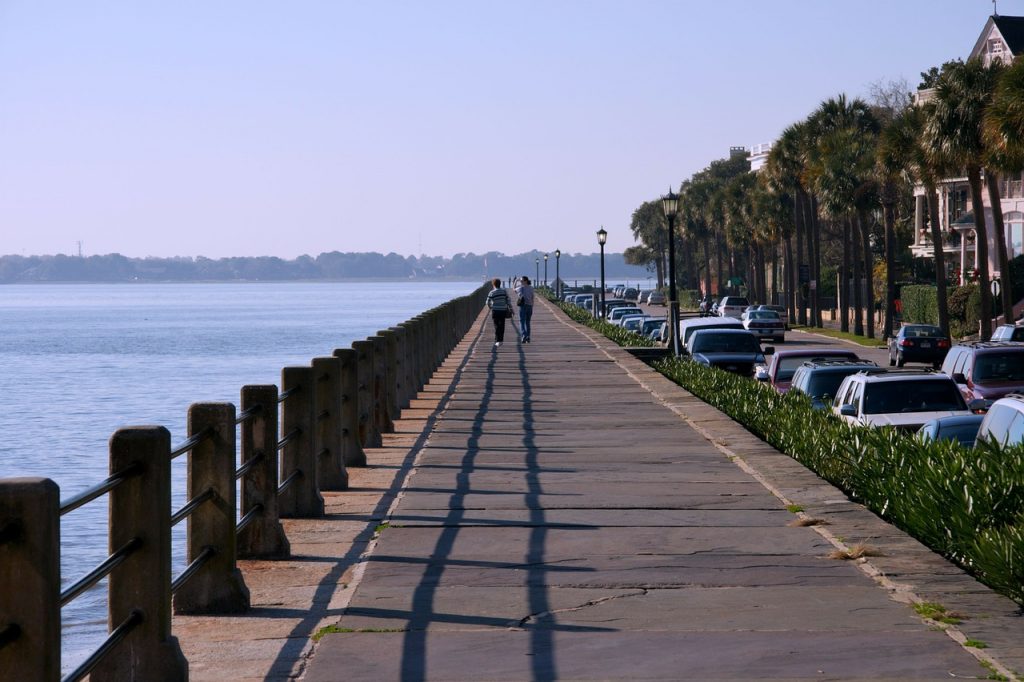 Colonial Lake
Named after the body of water in its neighborhood park, Colonial Lake is a residential enclave that offers fast access to major hubs. The Charleston Market, King Street, and the Battery are all within walking distance away from many residences.
The park at the heart of the area has undergone dramatic landscaping and been transformed into the perfect place to lounge on a bench and read an afternoon away or rollerblade. Colonial Lake's also an incredible place to buy property.
However, as word of mouth spreads about the unforgettably unique lifestyle Charleston offers, prices are rising quickly, so don't take too much time thinking about moving to Charleston and get down there to take advantage of the deals and quality of life that's making it the perfect city to rent or buy in.